On a first glance, things are looking all rosy in Eindhoven. Going into the season, PSV were hoping to challenge Ajax for the title, but four matches into the season it's been all good news for PSV. They beat Ajax away and hold a six points lead already. Still, I would be hesitant to board the PSV bandwagon just yet.
Yes, PSV won four out of four to equal their best league start in 11 years.
Yes, PSV managed to hang on to arguably two of the league's best players in both Memphis Depay and Georginio Wijnaldum.
Yes, PSV strengthened their squad by re-signing central defender Karim Rekik on a one-year loan from Manchester City, and experienced Mexican international Andres Guardado.
There must be some very compelling arguments not to board the PSV bandwagon right now and start declaring them red hot favourites for the 2014/15 Eredivisie title.
Scoreboard journalism
Well, the main argument is called scoreboard journalism. Back in 2003, this termed was coined by then AZ manager and now prominent TV pundit, Co Adriaanse. He pointed out that, although his team had just lost 5-1 to Roda JC, the play had been quite good, and the pundits judged outcome over process.
In reverse, the same holds true for PSV so far this season. With twelve points from four matches, the outcome has been perfect, yet the process is worrying to say the least. It's probably easier to fit narratives to PSV's perfect start, than it is to dive into the underlying numbers and write about the process at hand.
And even if you are smart, but you see your job as filling newspaper space or talk show time, talking PSV up now ensures new stories to write once the current bubble will inevitably burst. There will probably be a player missing through injury, or post Europa League matches, may be even early kick off times to blame. There will be new narratives to fit, new stories to write, everybody happy.
But here at 11tegen11 we don't have to worry about narratives, and we're free to take a dive into our beloved stats for a more nuanced opinion.
Shots
PSV has played four matches, scored 14 goals, and conceded three. In those four matches, PSV didn't win the shot count once. Not in their season opener at promoted side Willem II, not away at Ajax when they put a dent in their rival's early season, not last week beating Vitesse 2-0 at home, and not even in their 6-1 thumping of NAC Breda.
In each of those matches, PSV produces less shots than their opponents. Now, some people would be convinced that this is a good thing. 'Winning the matches where you play poorly is a sign of champions.' There's a lot to say about that statement, but losing the shot count four out of four times is always a bad sign. Shot counts are very well correlated with end of season points, even this early in the season.
ExpG
Other people would argue that not all shots are equal, and that's a good point.
PSV has produced shots of higher quality than the shots they have conceded. The average PSV shot this season has an ExpG of 0.131 (5th in the league), while the average shot PSV conceded has an ExpG of 0.094 (3rd in the league). This reflects their present philosophy to try and contain their opponents, and take advantage of quick counter attacks.
Despite a negative shot count, their ExpG count is positive. In four matches, PSV produced 8.8 ExpG and conceded 6.7. Reality check: scoring 14 from 8.8 ExpG won't last, as will conceding just 3 from 6.7 ExpG.
PSV's ExpG ratio of 0.549 (8.8 / 8.8 + 6.7) is okay at best, but for a serious title challenge a ratio of 0.625 is a minimum.
Depay
Finally, people will argue PSV that have Memphis Depay. He scored five goals already. His finishing alone can help PSV overcome opponents even without producing more shots, or generating more ExpG. Well, it's definitely true that the eye-test suggests that Depay is the most skilful finisher in the league. Still, scoring more goals than ExpG suggest is hardly a basis for future success. And, for what it's worth, Depay scored 3.3 goals less than his ExpG of last year suggested. In all likelihood this won't carry over, but so much for that supposedly superior finishing skill.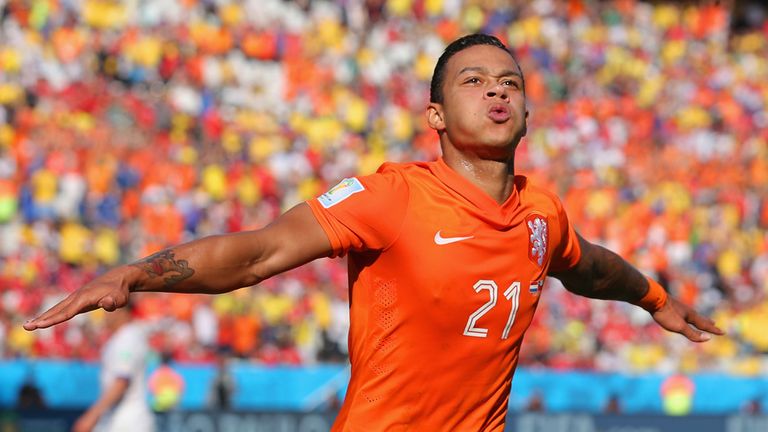 In the end
Still standing on board that PSV bandwagon? You may be correct, and I may be wrong. PSV may improve as the season goes on. Football is unpredictable in exact terms. But broadly speaking, PSV will either need to improve big time in their underlying play, or the wheels will quickly start to come off, and you may need to look for another bandwagon before the next international break.
Hint: it may well be red and black, as the discrepancy in Feyenoord's outcome and process goes exactly the other way.